Enemy encounters and (most) treasure chests are randomly placed on maps. You typically won't find the same monster encounter in the same dungeon spot every time. Treasure chest contents are randomly drawn from a pool of items appropriate for the zone you're in. You can also find unique weapons with randomized names, stats, and enchantments.
Colorous Cave
Edit
There are 6 levels in the Colorous caves.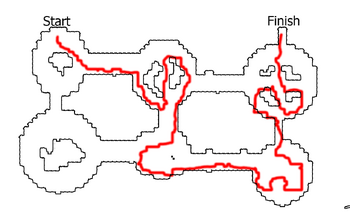 Ad blocker interference detected!
Wikia is a free-to-use site that makes money from advertising. We have a modified experience for viewers using ad blockers

Wikia is not accessible if you've made further modifications. Remove the custom ad blocker rule(s) and the page will load as expected.